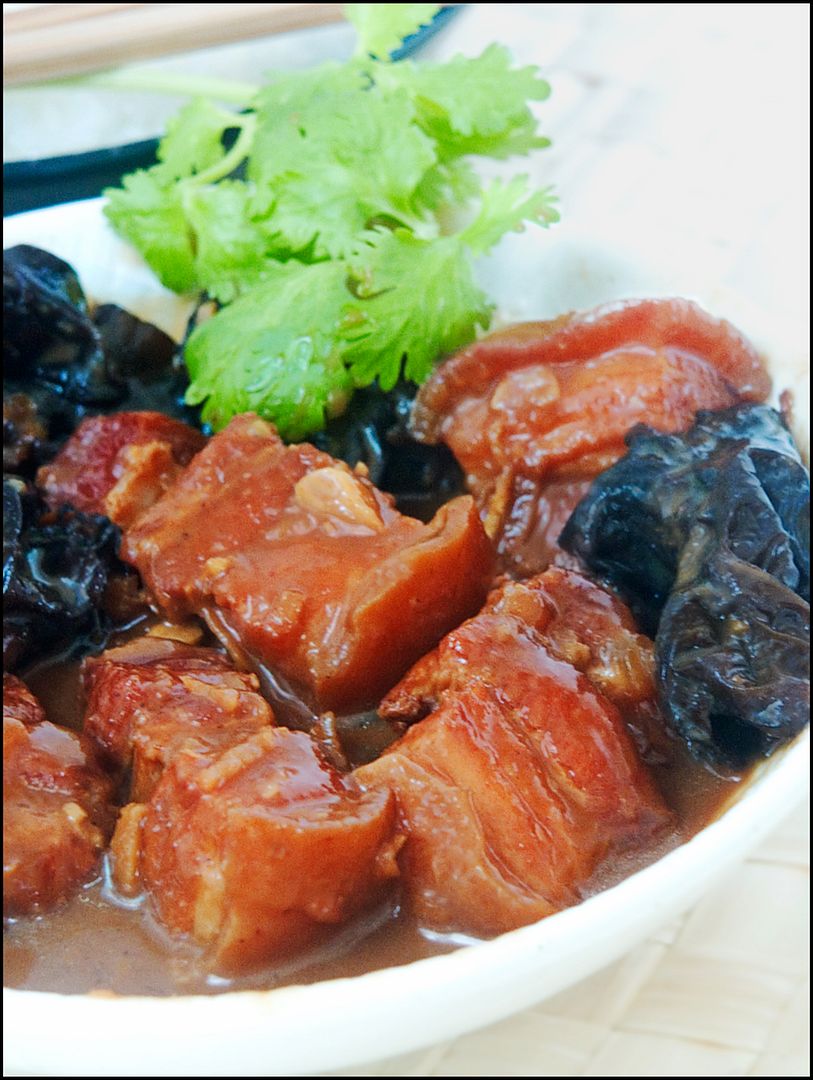 I read something funny a few days ago, in the UK's
Daily Mail
. It was an article about a doctor from Imperial College London urging fast food outlets to serve burgers and fries with
statins,
the drugs which lower cholesterol! (Story
here
.)
Heh . . . heh . . . heh . . . .
It makes perfect sense, doesn't it? Neutralize the risk of heart diseases from burgers, fries and milkshakes by popping a statin pill, says Dr Francis in a paper published in the
American Journal of Cardiology
. Problem solved! What could be easier?
The cost of a single 'serving' of statin is apparently less than 5 p, which is the cost of one packet of ketchup. But I'm sure 'McStatin' can be priced at a premium of, say, £2? Gosh, that's what I call a win-win situation. Fast food chains make more money, and fat customers can stuff their face with more burgers. Never mind that statins have serious side effects such as
memory loss
and damage to the kidneys, liver, and muscles (including the heart which statins are supposed to help)! Some people think they should be banned but hey, some crazy people think burgers should be banned too, or at least have a
fat tax
. (Which is grossly unfair to people who aren't fat, by the way. But that's another post for another day.)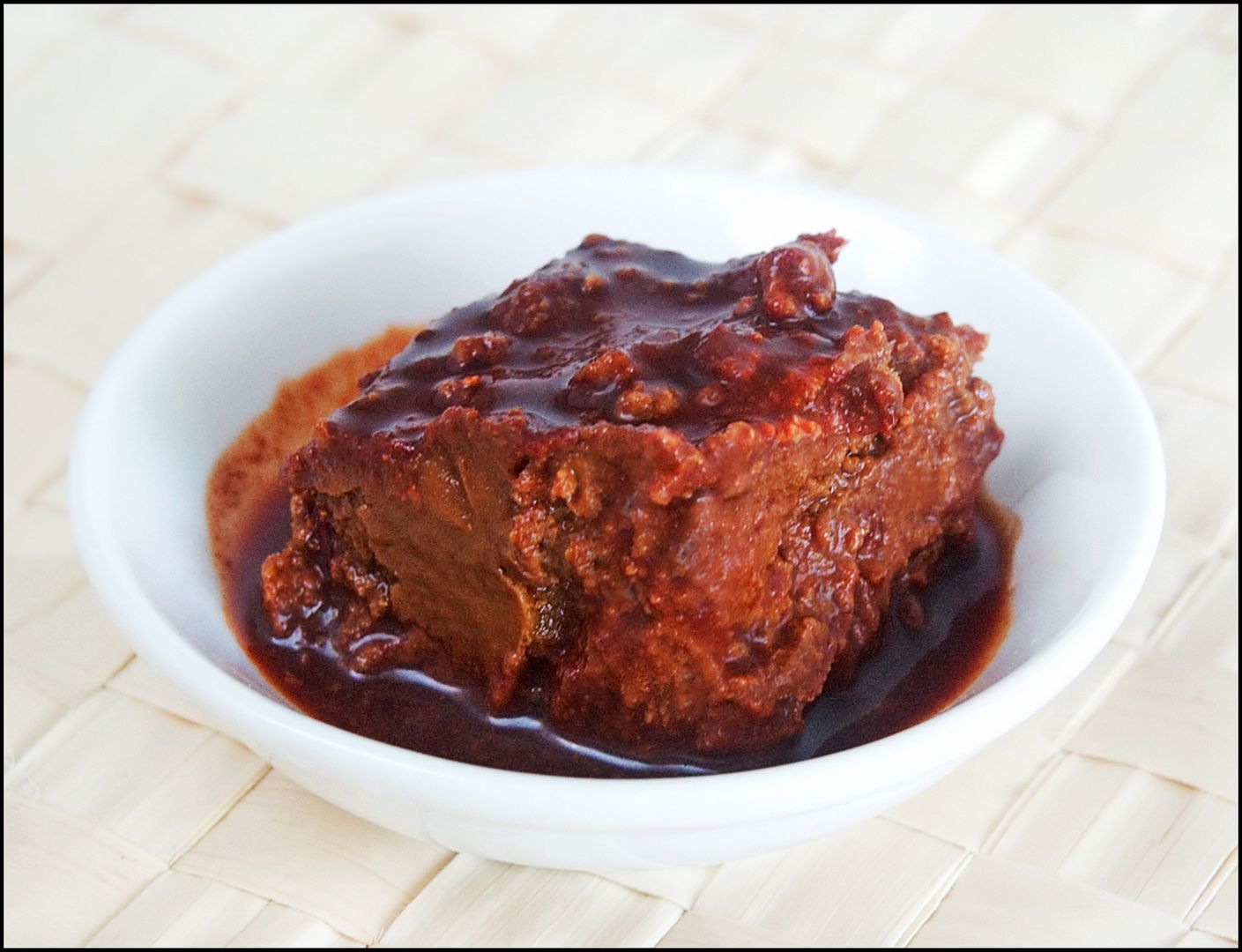 Westerners, when it comes to food and health, are a few leagues behind the Chinese who use food as medicine in their everyday life. And the good thing about Chinese cooking is, there are natural statins aplenty. The recipe I shared last week,
Chicken with Foochow Red Yeast Rice Wine Dregs
, helps lower cholesterol because the dregs contain
red yeast rice
. Which is also added to the
red fermented beancurd
used in today's recipe, pork belly braised the Hakka way. Not only that, the
wood ear fungus
in the dish also lowers cholesterol. Gosh, two natural statins in one dish! What more could you ask for . . . ? More rice, of course! To go with the braised pork belly that packs a punch in flavours. It's definitely a great dish, especially for those patients who find red yeast rice extract way more effective than statins (story
here
).
Come to think of it, a burger with wood ear fungus in the meat patty – more crunch – and a red fermented beancurd spread – it's like Marmite – sounds like a real money spinner! That's gotta be worth a premium of £3 at least!
Can you have your burger/pork belly and eat it too? You sure can!
Check these out:
Teriyaki Pork
Spareribs
Prawns with Red
Fermented Beancurd

Steamed Crabs

Chicken with Foochow Red
Yeast Rice Wine Dregs
HAKKA DEEP-FRIED PORK BRAISED WITH RED FERMENTED BEANCURD
(客家南乳炸肉)
(Recipe for 4 persons)

20 pieces wood ear fungus (木耳), about 30 g dry weight
500 g lean pork belly with skin, 2 strips cut fairly thick, about 3 cm
3 3-cm squares red fermented beancurd (南乳, aka 紅豆腐乳)*
1 tbsp red fermented beancurd pickling sauce
3 tbsp Shaoxing wine
½ tsp ground white pepper
½ tsp salt
2½ tbsp sugar

2 tbsp cornflour for dusting, optional
vegetable oil for deep/pan-frying, optional

2 packed tbsp ginger (about 30 g), finely minced
4 shallots, finely minced
4 cloves garlic, finely minced

Soak wood ears in water till soft, about 30 minutes. Remove and discard tough ends. Rub off sand/grit on surface. Tear into bite size pieces. Rinse till water is clear. Drain well.

Mash red fermented beancurd with wine, pickling sauce, sugar, salt and white pepper. Mix till even.

Wash, dry and cut pork into chunky pieces, about 2 cm wide. Marinade with red fermented beancurd mixture for 2 hours. Scrape excess marinade from pork. Dust lightly with cornflour. Deep-fry skin side down till

deep brown

. Turn over and deep-fry till

light brown

(this side would be tough if it's fried till deep brown).

Deep-frying is the traditional method but if that's, um, against your religion, pan-frying is perfectly fine. In fact, if you don't want to fry the pork at all (really staunch, eh?), that'll do too. But the dish wouldn't be called '炸肉', which means deep-fried pork/meat. If you don't intend to fry the pork till brown and crusty, there's no need to marinade it.

Remove oil from pan/wok after frying, leaving about 2 tsp. Add ginger and shallots. Stir-fry till lightly golden over high heat. Add garlic. Stir-fry till everything is golden brown. Add wood ear fungus and stir-fry till wok/pan is very hot again. Add marinade and stir till heated through. Add ½ cup water. Stir to deglaze wok/pan. Pour everything in a pot. Add pork belly. Top up with enough water till pork is just about covered. Bring to a boil and simmer gently till sauce is reduced and thickened, about 45 minutes. Make sure it doesn't boil dry in the interim. Taste and adjust seasoning if necessary. If pork is not fried, it should be tender enough. Or maybe 10 minutes more. If pork is fried, top up with water till pork is again just about covered. Simmer gently, covered, till pork is soft and tender and sauce is slightly thickened, about 45 minutes. Remember: Don't let it boil dry; top up with a bit more water when necessary. Serve piping hot with rice or porridge.

* In Singapore, you don't have to buy a whole jar if you don't want to. Some market stalls for Chinese groceries sell red fermented beancurd by the piece.

.