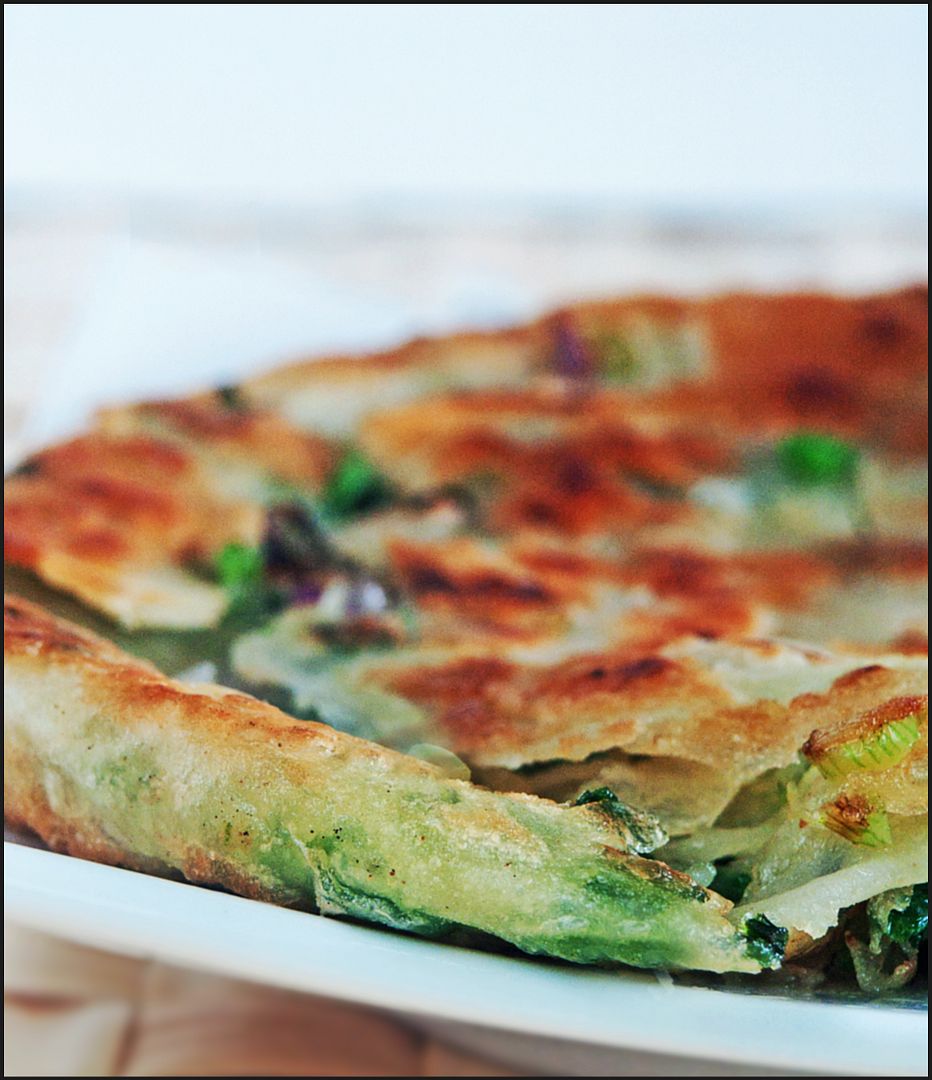 Spring onion pancakes – 葱油饼 – are a common street food in China and Taiwan. Available any time of the day, they're particularly popular for breakfast.
Contrary to its name, spring onion pancakes are an unleavened, fried bread, not pancakes. And "葱油饼", strictly speaking, means spring onion
oil
pancake. But I guess it's good marketing to omit the word "oil"!
A good 葱油饼, best enjoyed hot from the pan, is crispy and flakey outside whilst the inside is chewy, interspersed layers of dough and spring onions.
There're only four ingredients – flour, spring onions, oil and salt – but when done well, freshly fried spring onion pancakes are absolutely delicious, especially when they're washed down with sweet soya bean milk or
teh halia
.