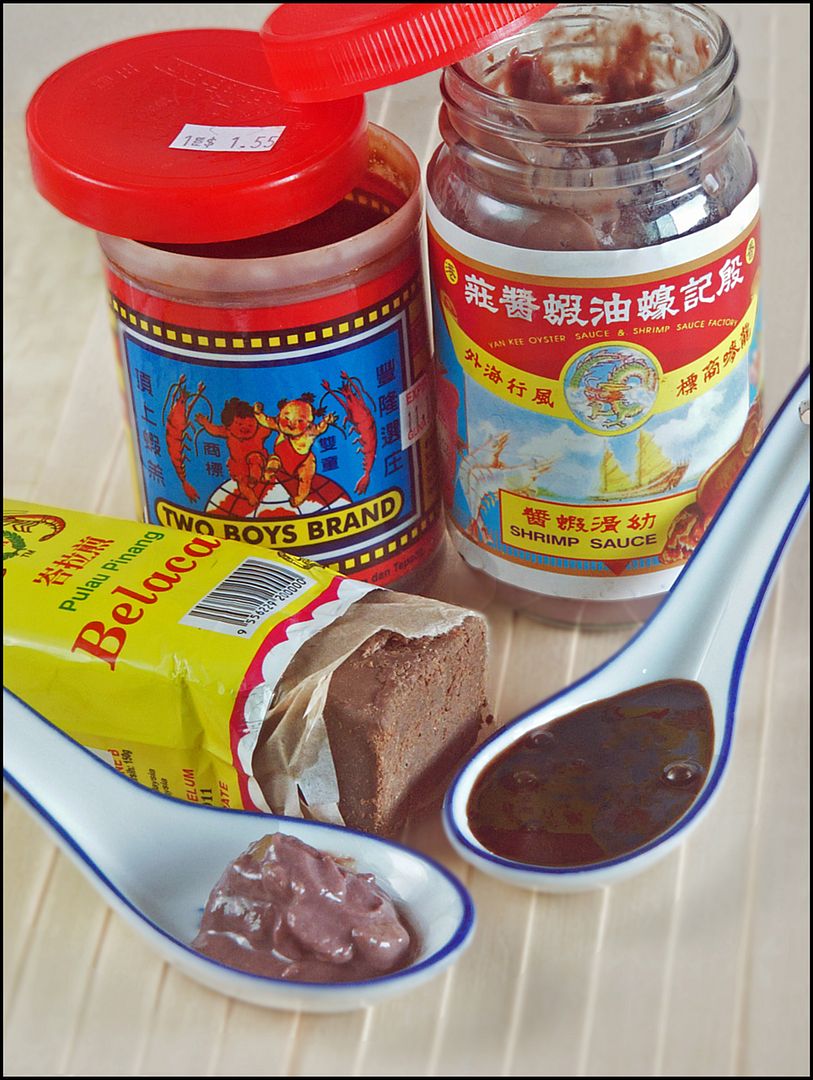 I could smell the fermented prawn paste once the bottle was open.
Phwoar! This is potent stuff!
It wasn't
belachan,
which is quite harmless until it's toasted or fried. Nor was it Penang
hae ko,
which is absolutely benign because it's got lots of sugar.
What I had was
har cheong,
a liquid prawn paste made in Hong Kong. It was a very appetizing grey –
oh
yum!
– and the label on the bottle said, so reassuringly, 'Cooked [sic] Before Eating'.
Thanks for the warning! You bet I will!
Your first whiff of
har cheong
might make you think of a rotting rat or, as a friend puts it ever so nicely, a mortuary with no power supply. But once you take a deep breath – be brave! – you'll get the aroma that explains why fermented prawn paste is cherished in Malaysia, the Phillipines, Indonesia, Vietnam, Thailand, Laos, Myanmar, Cambodia, and some parts of China. That's, what, easily several hundred million people? Oh hang on, I almost forgot Singapore. That adds another few million who eat lots of
belachan
(but don't make any).